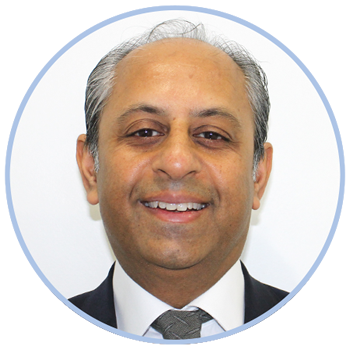 Dr Sarjoo Patel - BDS (Manc)
Principal Dentist - GDC Number: 65530
Background & Experience
Sarj is the Practice Principal and a Dental Surgeon. He completed his Bachelor's degree in Dental Surgery from the University of Manchester in 1990. Having worked as an associate dentist in Leicester for 10 years, he gained valuable experience in general dentistry before becoming the principal and practice owner at Forest House in November 2000.
Treatments provided
Sarj likes to remain up-to-date with advanced developments in Dentistry through CPD sessions and attending courses. He has a special interest in root canal treatments, cosmetic treatments such as teeth whitening, dental crowns, composite bonding, veneers and implants and has completed many courses over the years to keep abreast on these topics.
Hobbies & Interests
In his spare time Sarj enjoys playing golf, skiing, travelling, watching sports and movies and spending time with the family.