Composite bonding in Leicester
Replace your old silver fillings with new composite white fillings
If you're looking for affordable yet stunning composite bonding in Leicester from a highly experienced dentist, our modern clinic can help.
Our highly skilled composite fillings team is led by our principal dentist Dr Sarjoo Patel (GDC No: 65530) who has over 30 years extensive dentistry experience.
All our dentists are registered with the General Dental Council (GDC) and our clinic is monitored and regulated by the Care Quality Commission (CQC), so you can be rest assured you're in safe hands here at Forest House Dental.
Why choose composite (cosmetic bonding)?
Most people have fillings of one sort or another but today, because we are much more conscious of our smile, we can choose a natural looking alternative – the composite or tooth-coloured filling.
A composite resin is a tooth-coloured plastic mixture filled with glass (silicon dioxide) first introduced in the 1960s. Originally only used for front teeth because of their softer nature, modern improvements to their composition make them generically suitable today.
Composite fillings are more difficult to place than silver fillings so may take your dentist 15-20 minutes longer to complete and because they are considered to be a cosmetic treatment, they are not available on the NHS and must be paid for.
The main advantage of composite fillings is their aesthetic appeal. The main disadvantage is their life expectancy.
White fillings have always been considered less long lasting than silver amalgam fillings but there are now new materials available with properties comparable to silver amalgam, and these are proving to be very successful.
The life expectancy of your composite filling can depend on the depth of cavity and its position in the mouth; your dentist is best positioned to advise you.
White composite filling review via Google my Business
"This dental practice follows al covid restrictions guidelines. I had a filling replaced here and I am pleased with the care and the good result."

Composite bonding prices
To help keep this treatment as affordable as possible, we ensure our white composite filling prices are extremely competitive compared to other dentists around Leicester.
For all our latest prices and special offers please see our fees page.
Examples of our Composite Bonding work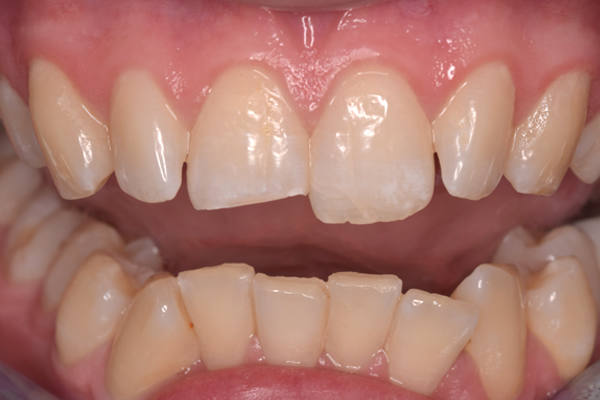 Before Composite Bonding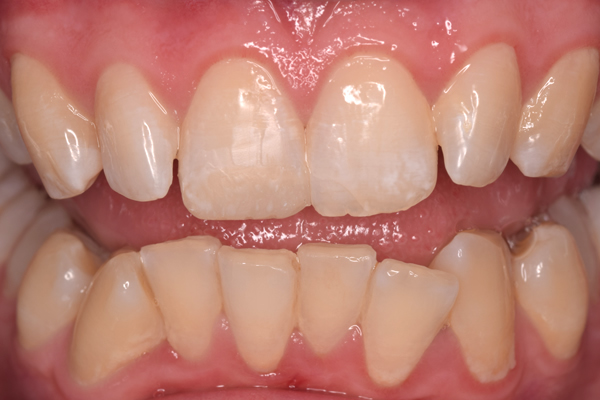 After Composite Bonding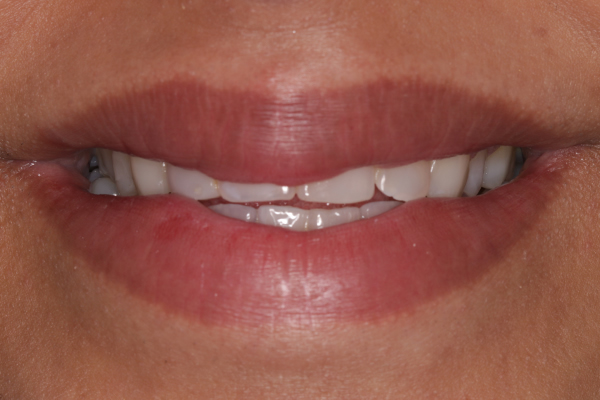 Before Composite Bonding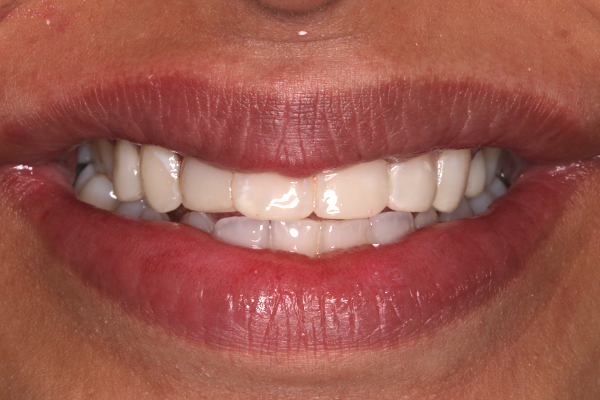 After Composite Bonding