Dental Veneers in Leicester
If you're looking for affordable 'veneers near me', our friendly dental team in Leicester offers a low cost treatment with fantastic looking and long lasting results..
Our highly skilled veneers team includes Dr Jayesh Patel (GDC No: 61883) who has over 34 years of extensive dentistry experience, placing his first porcelain veneer over 25 years ago.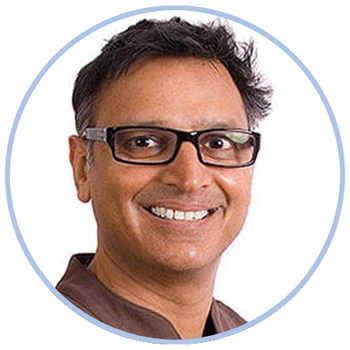 Meet our expert veneers dentist
GDC Number: 61883
With over 34 years extensive dentisty experience, Dr Jayesh Patel gained his Bachelor of Dentistry from King College of Medicine and Dentistry, London in 1986. During the nineties, Jay turned his attention to a new field in dentistry – dental implants.
Having undertaken his training at the prestigious Eastman Academy in London, he later gained his Master's Degree in Dental Implantology at the Charles Clifford Dental Institute.
Jay is a member of the Association of Dental Implantology (ADI), British Academy of Cosmetic Dentistry (BACD) and the American Academy of Cosmetic Dentistry (AACD).
Dental veneers cost in Leicester
To help keep this treatment as affordable as possible, we ensure our veneer prices are extremely competitive compared to other expert dentists in Leicester. Our veneers cost from £725.
For the latest discounts, special offers and details of our 0% finance option, please see our fees page.