Dental Bridges in Leicester
If you're looking for a trusted, expert dental bridges dentist in Leicester who has a fantastic reputation in replacing missing teeth then we can help.
All our dentists are registered with the General Dental Council (GDC) and we are registered and monitored by the Care Quality Commission (CQC) so you can be rest assured you are in safe hands with our dental bridge specialists.
An alternative solution to replace missing teeth.
A dental bridge is a fixed dental restoration used to replace one or more missing teeth, a bridge works by joining an artificial tooth definitively to adjacent teeth literally bridging the gap between two teeth.
What are bridges made of?
Bridges are usually made of a precious metal. If the bridge will show, porcelain is then bonded to the base. Sometimes, there are other non-precious metals used in the base for strength.
What are the advantages of bridges?
- Restore your ability to chew properly
- Restore your ability to speak properly
- Restore your smile and confidence
- Cheaper than implants
- No bone grafting required
- Help stop the remaining teeth from moving out of position
- Help maintain your faces shape

Are bridges expensive?
We have ensured our prices are extremely competitive compared to other dentists in Leicester. Although a bridge may seem costly they can be a wise investment that will give many years of good service. It will also improve your appearance and bite.
A bridge also uses the considerable skill of the dentist. To find out more please see our fees page.
How do I look after my bridge?
You need to clean your bridge every day to prevent problems such as bad breath and gum disease. You also have to clean under the false tooth every day. Your dentist or hygienist will show you how to use special floss that a normal toothbrush cannot reach.
Examples of our Dental Bridge work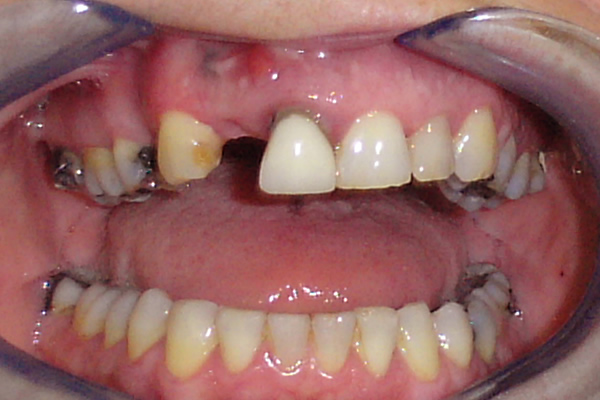 Before Dental Bridge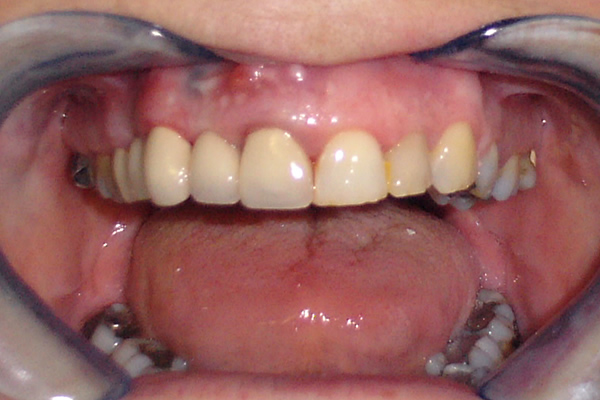 After Dental Bridge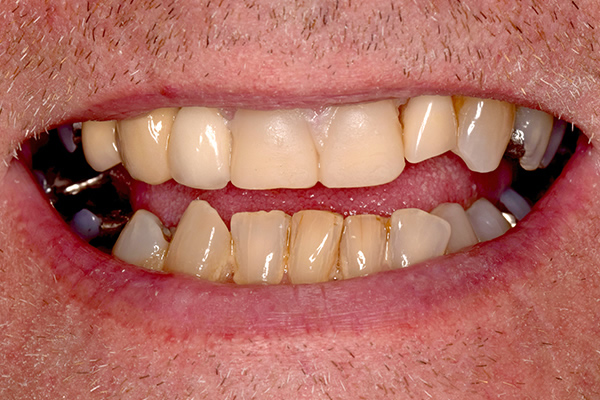 Before Dental Bridge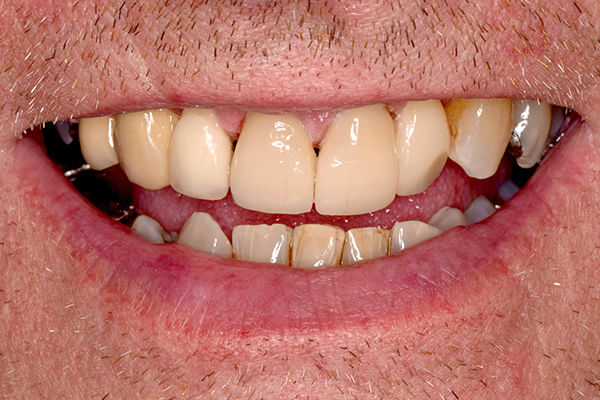 After Dental Bridge